About Wesley


United Methodist Church
Wesley is a Community of Faith that accepts every person who walks through our doors just as they are. We long to be a wider family of faith, going beyond our building to be in ministry outside our doors. We live out our faithfulness to this community through participation in our four pathways of discipleship:
​
WORSHIP, LEARN, SERVE, & CELEBRATE.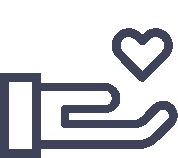 As a community committed to following Christ, we invite you to participate in the practice of giving. Regular, generous giving to God through the church is one way that we grow deeper in our faith.
Throughout advent we are focusing on two very important ministries at Wesley; Victory Mission and the Wesley Care Fund.
Victory Mission is working towards a goal of eliminating poverty and homelessness, right here in our community. And if you aren't familiar with the Wesley Care Fund, it is a fund established many years ago to specifically support various needs and causes throughout the year. This past year, funds from the Wesley Care Fund were sent to help organizations like One Door, Convoy of Hope for Hurricane Ian relief and more. If you would like to share your gift to either of these vital ministries you can do so on Sunday mornings by using one of the special Advent Offering Envelopes, or through our safe and secure online giving platform.
For details on how to give, visit wesleymethodist.com/give
Join our email list to stay up-to-date with the latest news at Wesley Church.