About Wesley


United Methodist Church
Wesley is a Community of Faith that accepts every person who walks through our doors just as they are. We long to be a wider family of faith, going beyond our building to be in ministry outside our doors. We live out our faithfulness to this community through participation in our four pathways of discipleship:
​
WORSHIP, LEARN, SERVE, & CELEBRATE.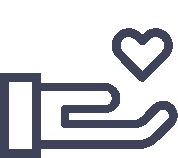 As a community committed to following Christ, we invite you to participate in the practice of giving. Regular, generous giving to God through the church is one way that we grow deeper in our faith.
Join our email list to stay up-to-date with the latest news at Wesley Church.