Save your seat for in-person WOrship
​
We are thrilled to be back for in-person gatherings. Your safety and health are our priority.
If you plan to join us for in-person worship on Sundays please save your seat by clicking the box below. There you can also find up-t0-date covid-19 safety practices and procedures.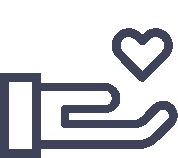 As a community committed to following Christ, we invite you to participate in the practice of giving. Regular, generous giving to God through the church is one way that we grow deeper in our faith.